Investments

Over the years, the Ennovance team has overseen the investment of $35+ billion through the execution of over 70 transactions, both strategic and financial. We deploy our capital into an alternative asset portfolio which includes credit and absolute return strategy funds together with equity investments. Below is a representative set of our equity holdings.

To maintain the confidentiality of the family, the private investment company, and certain partnership interests, all investments are not listed here.

Aemetis


Aemetis Inc produces a range of biochemicals, renewable fuels and food and feed products. It is focused on the development and commercialization of its industrial biotechnologies that produce renewable chemical and fuel substitutes for traditional petroleum-based products.

Zero Technologies


Founded in 2002 and based in Bensalem, Pennsylvania, Zero Technologies LLC develops water filtration products for consumers. It offers ion exchange tap water filtration pitchers and dispensers; ion exchange water filtration systems that remove dissolved solids from tap water; five-stage ion exchange water filters; accessories for filtration products; and bottle filtration systems.

Montgomery Chemicals


Montgomery Chemicals is one of North America's leading producers of industrial reducing agents based on sodium borohydride for textiles, pulp & paper, pharmaceuticals, organic chemical purification, metals recovery, waste water purification, and fuel cell industries.

Experience

The companies listed below were involved in M&A transactions directly strategized and executed by Ennovance's team.

Viance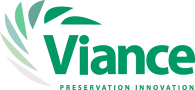 Viance, based in Charlotte, N.C., commenced operation on January 1st 2007 in the wood treatment industry. The joint venture between Rohm & Haas and Chemical Specialties Inc., a wholly owned subsidiary of Rockwood Holdings, combines the wood biocides and the wood protection chemicals businesses to provide an extensive range of advanced wood treatment technologies and services to the global wood treatment industry. Viance offers a portfolio of established products such as Ecolife, Preserve, Preserve Plus, D-Blaze, Ultrawood, Quantim, SupaTimber, Moldex, and TimberSaver.

Freedom Chemical Company


Established in 1992, Freedom Chemical Company is a leading global manufacturer and marketer of a broad range of specialty and fine chemical products which are sold into several market segments for use in food and beverage products, household and industrial products, cosmetics and personal care products, pharmaceuticals, pet foods, textile and paper products and many other diverse applications. Over the years, Freedom Chemical Company made several acquisitions to increase its product lines and expand, including Freedom Textile in 1992, Hilton-Davis in 1993, Kalama Chemical in 1994 and both Reilly Whiteman and Diamalt in 1995; Freedom Chemical Company was acquired by BF Goodrich for $372 million in 1998.

Morton Salt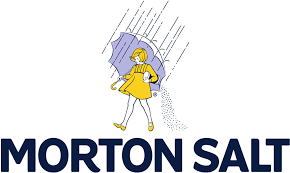 Since its inception in 1848 as a small sales agency in Chicago, Morton Salt has since developed into one of three of the largest salt producers in the US. Morton Salt offers a wide variety of salt products including table salts, gourmet and specialty salts, industrial salt, road and sidewalk salt and more. Morton Salt was acquired in 1998 by Rohm and Haas.

Aventine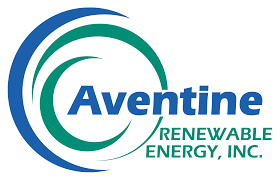 Aventine Renewable Energy (now part of Pacific Ethanol) is a leading producer of low carbon renewable fuels, including ethanol and related byproducts, bioproducts and coproducts such as corn gluten feed and meal, corn germ, condensed corn distillers solubles, dried distillers grain with solubles, wet distillers grain with solubles, carbon dioxide and distiller's' yeast.

Polimeri Europa


Polimeri Europa (now Versalis), a joint venture between Union Carbide and Eni, is a petrochemical company based in Milan, Italy, that has been in operation since 1994. The company manages the production and marketing of petrochemical products such as olefines, aromatics and intermediates, styrenes, elastomers, and polyethylene.

Equate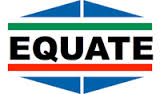 Equate is a joint venture between Union Carbide and Petrochemical Industries Company K.S.C. (a Kuwaiti government operated entity) that produces and markets a range of polyethylenes used in packaging films, grocery stacks, trash bags, and blow-molded bottles or containers. Furthermore, the company also manufactures ethylene glycol, a chemical intermediate for polyesters, used in a variety of products including fibers, films and bottles.

Optimal


Established in July of 1998 as a joint venture between Union Carbide and PETRONAS and now wholly owned by PETRONAS, the OPTIMAL Group of Companies developed an integrated petrochemical facility in Malaysia, where they were capable of producing ethylene, propylene, Mono-Ethylene Glycol (MEG), Di-Ethylene Glycol (DEG) and Re-Distilled Ethylene Oxide (RDO), butanol, isobutanol and other ethylene oxide derivatives.

AtoHaas


Founded as a joint venture between Rohm & Haas and Elf Atochem (Arkema), AtoHaas/NorsoHaas was formed in order to produce and sell acrylic and polycarbonate products as well as polycarboxylate polymers on a global scale to a variety of industrial markets, including detergents/cleaners, water treatment, oil production, and mineral processing. AtoHaas is now owned by Arkema and NorsoHaas by Dow Chemical.

Univation Technologies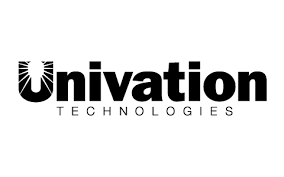 Univation was initially formed in 1997 as a joint venture between Union Carbide and Exxon Chemical. Through combining years of independent chemical research, Univation was able to establish itself as the leading technology licensor to the polyethylene industry and the world's largest supplier of catalysts for polyethylene production. Their products allow polyethylene to be produced in a wide range of densities, melt indices and molecular weight distributions for applications including packaging films, hose and tubing, pipes, bottles and containers.